RESPONSIBLE STEWARDSHIP
Responsible stewardship of forestland assets is at the heart of EFM's management philosophy, investment strategy and business model. To us, this means not only incorporating the most robust third-party certification standards into our forestry practices but also integrating this perspective into our investment practices, business strategies, monitoring and reporting to third-parties and institutional governance. We believe that our commitment to responsible investing not only helps us manage risk and future threats, it also helps to identify new commercial opportunities and diversifies exposure to commodity markets.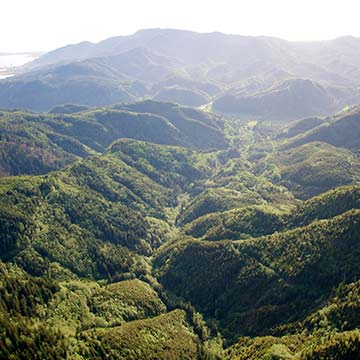 This is exactly the sort of community-based, positive, social, and environment impact Chevrolet hoped to have with its voluntary emission reduction commitment.
— David Tulauskas, Director of Sustainability the General Motors Company,
The Moss Creek watershed on the Garibaldi property is home to the first forest carbon project in Oregon and Washington. The project will offset approximately 150,000 tons of carbon through 2040. These offsets are made possible by EFM's management actions that reduce harvest volumes, extend rotations, expand reserves and protect important habitat. These voluntary actions go above and beyond regulatory requirements and are guided by the standards of the FSC, an independent non-governmental, not for profit organization established to promote the responsible management of the world's forests.