CTSI Regains Salmon-Bearing Wetland in Ancestral Homeland
Siletz, Ore., October 25, 2016 — The Confederated Tribes of Siletz Indians (CTSI) acquired 125 acres of ecologically and culturally significant wetlands on the central Oregon coast. The property, known as Fivemile Creek, is located upstream of Tahkenitch Lake between Florence and Reedsport. Fivemile Creek provides critical nursery habitat for Oregon's most threatened and emblematic salmon species—the native Oregon coast coho salmon. The Tribe's purchase will ensure that these wetlands and associated habitat will continue to support tribal cultural traditions while enhancing the long term vitality of the native salmon run.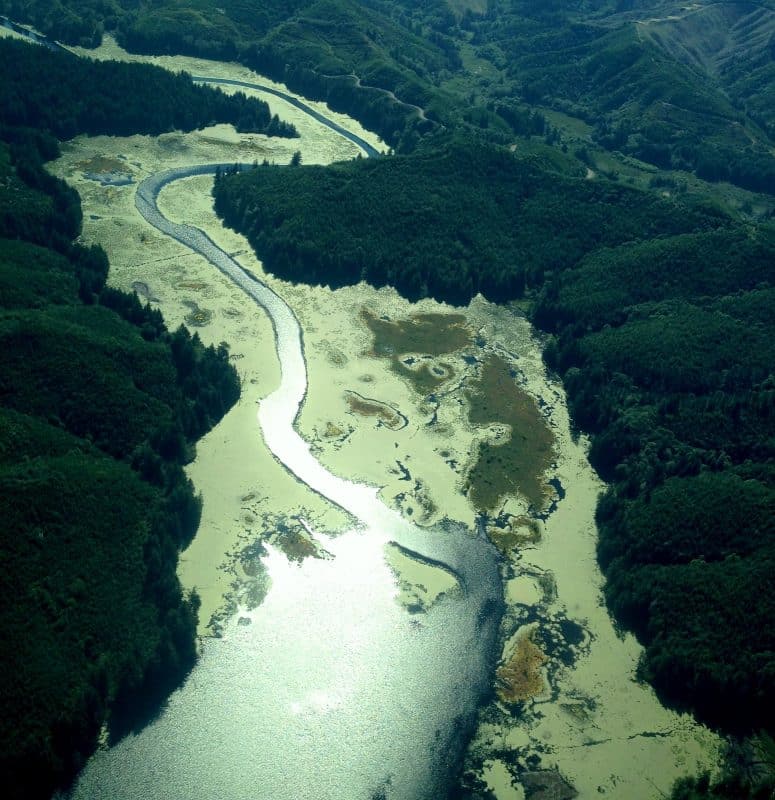 "The Siletz Tribe is pleased to acquire this property of our ancestors and help protect coho salmon," said Tribal Chairman Delores Pigsley. "It's part of our cultural tradition to take care of the land and its inhabitants, and this is another opportunity to do both. I'd like to thank EFM, the McKenzie River Trust, and the Oregon Watershed Enhancement Board for their efforts in making this happen."
Studies have shown that Fivemile Creek and its associated wetlands support some of the highest numbers of adult Oregon coast coho of any stream in Oregon. Hundreds of adult fish return yearly from the Pacific Ocean to spawn in the creek. The associated freshwater wetlands serve as a nursery for young salmon before they return to the Pacific Ocean. These fish populations are a significant economic driver for the Oregon Coast in terms of both commercial and recreational fishing. The 2015 Oregon Commercial Fishing Industry Report stated that commercial fishing alone generated $205 million in personal income. In order for these benefits to continue, salmon populations need stewards of the land—like CTSI—with long-term strategies that can support consistent cold water temperatures and functioning intact wetland habitat.
CTSI acquired the land from EFM, a for-profit FSC-certified forestland investment company that acquires and manages forestland in the Pacific Northwest region on behalf of its clients. EFM purchased Fivemile Creek in 2013 due to the property's conservation significance and importance to the Tribe. "We are honored to have facilitated this important and historic transaction with the Confederated Tribe of Siletz Indians, in partnership with the McKenzie River Trust and the Oregon Watershed Enhancement Board. Fivemile Creek is a property that will greatly benefit from the Tribe's deep knowledge, cultural traditions and significant history in this area." said Bettina von Hagen, CEO of EFM.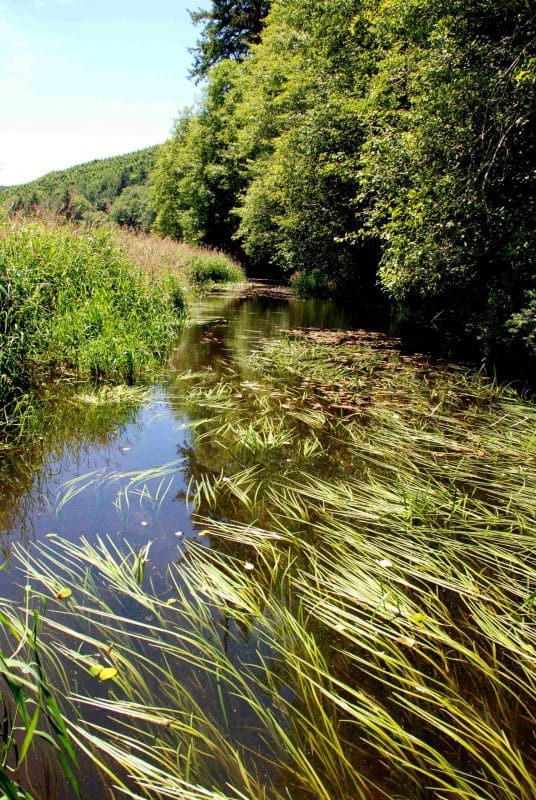 The McKenzie River Trust (MRT), a not-for-profit land trust based in Eugene, Oregon, facilitated the transaction and secured grant funds for the sale. "We are privileged to have been able to be a part of this transfer," said Joe Moll, executive director of the McKenzie River Trust. "Working together with EFM, the Siletz Tribe, the Oregon Watershed Enhancement Board, and other partners—this is how we are making progress at restoring salmon runs, healthy forests, and strong communities."
The Oregon Watershed Enhancement Board (OWEB), a state agency that provides grants for Oregonians to take care of local streams, rivers, wetlands, and natural areas, provided funding for the project. All three project partners contributed both cash and in-kind support. "This acquisition is located in the Tahkenitch Lake watershed which is highly productive for coho salmon," said Meta Loftsgaarden, executive director of OWEB. "In addition to ecological values, this site offers important cultural benefits that will be preserved by the Siletz Tribe. OWEB is excited to be a part of this historic transaction."
With the purchase of this land, CTSI is now poised to begin work to enhance the fish, wildlife, and plant communities on the property. The Tribe will be removing two old cross dikes and exploring options such as enhanced native plantings and adding large wood to the wetlands in order to increase the number of places for young fish to grow before journeying to the ocean.
###
About EFM
EFM is a private forestland investment management company that strategically acquires and manages ecologically significant forestland in the western United States on behalf of its clients. Founded in 2004 by our parent company Ecotrust, we currently manage 27,000 acres of Northwest forestland to enhance forest health and productivity, and to produce a diverse array of forest products and services including timber, biomass, carbon, and improved habitat and water quality. For more information, visit www.efmi.com.
About the Confederated Tribes of Siletz Indians
The Confederated Tribes of Siletz Indians is a diverse confederation of 27 Western Oregon, Northern California and Southern Washington bands. A 1.1 million-acre reservation was established by President Franklin Pierce on Nov. 9, 1855, fulfilling the stipulations of eight treaties. Over time, reservation lands were drastically reduced and the Tribe was terminated as a Tribe in 1954. In 1977, the Siletz Tribe was the second Tribe in the nation to achieve restoration and in 1980, some reservation lands were re-established. Since 1980, the Tribe has increased its land base to 15,615 acres, which includes 15,016 acres of timberland and 599 acres for cultural preservation, housing, operations, economic purposes, and wildlife enhancement. For more information, visit www.ctsi.nsn.us.
About the McKenzie River Trust
The McKenzie River Trust is a nonprofit land trust based in Eugene, Oregon. Our mission is to help people protect and care for the lands and rivers they cherish in western Oregon. Since 1989, we've acquired property and voluntary conservation easements to protect over 4,800 acres of clean, free-flowing rivers, plentiful salmon runs, and vibrant farms and forests that provide livelihoods and habitat. We envision a future in which conservation lands are at the core of community efforts to sustain clean water, abundant fish and wildlife, and diverse natural resource economies in western Oregon. Working with private willing landowners in eight different watersheds from the Cascade Mountains to the Pacific Ocean, we take on the responsibility of ensuring that the land and its conservation values will be protected forever. For more information, visit www.mckenzieriver.org.